BOAT BRUSH WORK PARTY JULY 11
Details

Written by

Susan Earley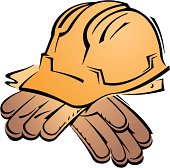 We will have a work party on July 11, to cut brush around the boat storage area on Greene Lake.
This request is open to any member willing to help, but especially to those of you that store your boat is in this area.
The work party will begin at 8 AM at the Pavilion. We are limited on pruning tools, so please bring one if available.
Dress accordingly and bring gloves.
All Probationary Members that have not completed their required mandatory work party must attend.
*If you bring your dog at the club, please pick up any waste.