BGC Waiting List Available!
Details

Written by

Jose Cruz
The Barber Greene Hunting & Fishing Club's waiting list is now made available to view, download or print. This list will change periodically, as you know, so make sure you keep checking on it to make sure you have the current copy. You can click where it says current copy (blue link) or find it in the Docs & Forms Downloads page.
The list will be updated on a yearly basis but could change during the year. The Club must maintain a balance of 465 members, therefore, if there were a change of that number due to death, drop-out or some other reason, the club member's immediate family would have first priority to fill in the gap. For example, if a club member's child turns 18, he/she has first priority over the waiting list to become a member. If you have any questions regarding the list, please contact Don Draper.
Work Parties Scheduled Please Check Calendar
Details

Written by

Jose Cruz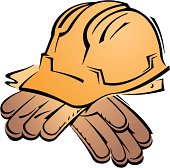 The Fish Committee has scheduled a work party for Saturday, April 16. It will start at 9 AM.

Also, Rifle Range, Archary Range and Skeet & Trap Work Party is May 7 at 7:30 AM. Bring gloves. The Archary Range work party will start at 7 AM.
There my not be enough tools for everyone, so please bring a shovel, pick or something to cut brush. If you don't have tools we can still use your help.
Also, Someone left their glasses at the dues collection tables during the January meeting.
Call Don.